Hop on. It's the year of the rabbit.
Written By: kdmarshall
|
January 15, 2011
|
Posted In: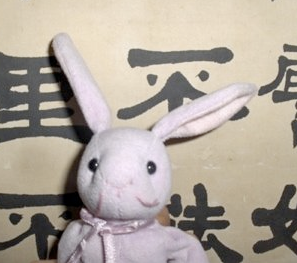 The fourth year of the Chinese zodiac is the year of the rabbit. A placid year, very much welcomed and needed after the ferocious year of the tiger. We should go off and grab some quiet time, get some rest after all the battles of the previous year.
In a rabbit year, good taste and refinement will shine on everything. People will acknowledge that persuasion is better than force. It's a congenial time in which diplomacy, international relations and politics will be given a front seat again. We will act with discretion and make reasonable concessions without too much difficulty.
However, rabbit years are also a time to watch out that we do not become too indulgent. The influence of the Rabbit tends to spoil those who like too much comfort and thus impair their effectiveness and sense of duty. Law and order will be lax; rules and regulations will not be rigidly enforced. No one seems very inclined to bother with these unpleasant realities. They are busy enjoying themselves, entertaining others or simply taking it easy. The scene is quiet and calm, even deteriorating to the point of somnolence. We will all have a tendency to put off disagreeable tasks as long as possible
This year, money can be made without too much labor. Lifestyles will be languid and leisurely. We give into cravings. It's a temperate year with unhurried pace. For once, it may seem possible for us to be carefree and happy without too many annoyances.
Presented by the Central Ontario Chinese Cultural Centre, it's the year of the rabbit. With cultural performances, displays and demonstrations, children's arts & crafts, activities and real Chinese food.
Where: Hauser Haus, Second Floor, Waterloo Memorial Recreation Complex
When: January 15, 2011
Time: 1:00am-4:00pm
Cost: Free. Donations to food bank are welcome.
For more information click here for brochure or here for website.