Altered books at Forest Heights Library
Written By: kdmarshall
|
January 12, 2011
|
Posted In: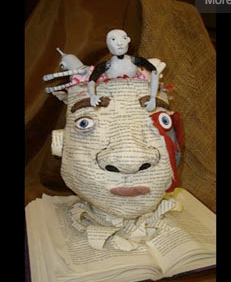 Freedom to Read Week is an annual event that encourages Canadians to think about and reaffirm their commitment to intellectual freedom. It is one of our rights as guaranteed under the Charter of Rights and Freedoms.
Altered Book Sculptures are made from discarded books. In honour of Freedom to Read Week, the artwork will be on display at the Forest Heights Community Library until March 5th.
Where: KPL – Forest Heights branch, 51 Fischer-Hallman Road, Kitchener
When: until March 5th.
Times: Opens M-F 9:30, Sat 9:00
For more information visit website