US Can Cup
Written By: kdmarshall
|
December 10, 2010
|
Posted In: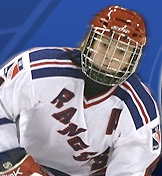 US/Can Cup is a series of four Tournaments in which midget and intermediate level girls hockey teams compete to win the US/Can Cup Title. The fourth and final tournament will be held this weekend.
There will be 22 teams from US and Canada competing in this elite tournament.
The 2010 USA-CANADA CUP affiliated with and operated by the WGMHA Fall Challenge Cup, will be the third edition of this prestigious event. The concept behind the USA-CANADA CUP was to bring together the top USA U16-Ontario Midget and USA U19-Ontario Junior teams and have them play in a USA versus Canada type format. The USA-CANADA CUP is a Showcase series tournament that would allow Universities Scouts from both the CIS and NCAA Schools to be able to see some of the top University eligible female hockey players go head to head in a weekend of high-level competition.
Due to the success of 2008 event the USA-CANADA CUP was expanded to three events in 2009. In 2010 the series added a fourth Tournament and Kitchener will be hosting the final event of the series from December 10-12, 2010. The series also runs like a Ryder Cup series where points from each event are accumulated by the USA and Canadian Teams who battle for the USA-CANADA CUP Point Title.
Where: Kitchener Aud, East Street, Kitchener
When: December 10, 2010
Time: 12:00-5pm
More info here