King Tin Restaurant in Waterloo for authentic food and service
Written By: kdmarshall
|
December 28, 2010
|
Posted In: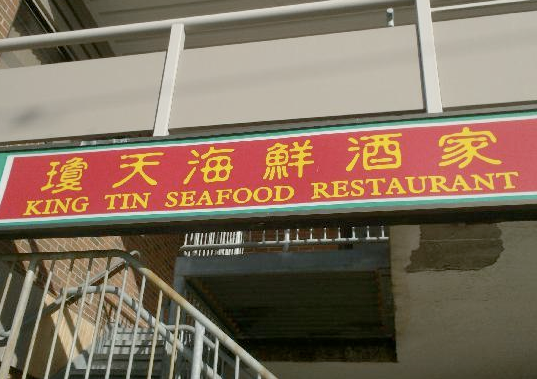 I emailed my friend Dave and I said we should get together for coffee or noodles over the holidays. He chose noodles.
He suggested King Tin restaurants on King Street (near University Ave). I hadn't been there for a long long time, but I can happily say it hasn't changed a bit. We went for the lunch buffet, which is an interesting collection of dishes – most good, some a little dodgy:
The hot and sour soup is fabulous. The sticky rice wrapped in bamboo leaves is wonderfully authentic. These two dishes alone are worth the price.
The low point was the green pepper beef which doesn't have a lot of the beef in it; it's mostly onions and green pepper. But this is actually a good thing as the sometimes found beef has been beaten and tenderized to the point that it looks like beef but doesn't feel or taste like beef.
The kitchen is a little slow with refilling the trays.
That said, I still think King Tin is one of the 365 things to do in KW if only for the soup and sticky rice.
Where: 258 King St N, Waterloo
Cost: Less than $10