DROP-OFF your old Computer at RONA
Written By: kdmarshall
|
December 7, 2010
|
Posted In: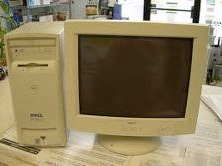 Do you have an old computer in your garage or basement? How about an old cell phone? Or a monitor? Or even a printer? This week that Rona, drop off your old and obsolete, unwanted computers, for free.
myoldPC.ca travels Ontario offering e-waste collections throughout the year.  Key, you might be getting a new computer for Christmas. Here chance, to save 10 bucks per piece and finally get rid of that stuff you know you never use again.
Where: RONA Parking Lot Laurentian Power Centre, 730 Ottawa Street South, Kitchener.
When: This week only.
Time: 9:00am-9:00pm
Cost: free
For more information please visit this website