City of Waterloo Leisure Program Registration
Written By: kdmarshall
|
December 8, 2010
|
Posted In: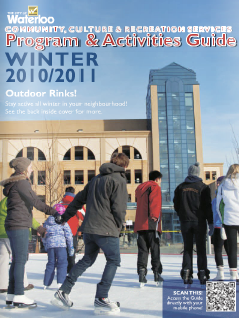 Register for Dance, Leisure and Adults & 55+ programs. Here's your chance to get out and get active, meet new people.
Just do it. Don't hibernate all winter like a bear.
Get your guide here.
Where: City of Waterloo Recreation Facilities or Online
When: December 9th, 2010
Time: 7:00-11:00pm begins at 7 a.m. (online) or 8:30 a.m. (in person) at the Registration Desks.
For more information visit website.