Walk the walk at RIM Park
Written By: kdmarshall
|
November 23, 2010
|
Posted In: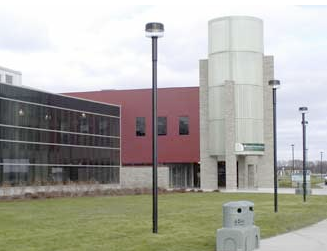 It's like mall walking, without the mall, and anytime of day too. It's indoor, so even if the weather is crappy you have something to do. Walk the loop like many people do at RIM Park. Start at the indoor soccer fields, down the long hallway to where the coffee shop and bar are, up the stairs to double back, past the little meeting and party rooms (where there's yoga most nights), down the stairs, past the courts and around to the soccer fields again. It's about a ten minute loop.
It's a good and scenic walk. There's always something going on at RIM Park.
RIM Park is the City of Waterloo's premier 500-acre park and recreation facility located in the Northeast corner of the City. With 18 outdoor sports fields, a multi-purpose recreation building, trails, parkland, golf course, heritage and art, RIM Park provides endless opportunities for the community's recreation needs, creating a lasting legacy for generations to come!
If you don't have a car, Grand River Public Transit also services RIM Park. Route 74 leaves Conestoga Mall every 30 minutes Monday to Friday Noon to 9:00 p.m. and Saturday, Sunday 9:00 a.m. to 6:00 p.m.
Where: Rim Park, 2001 University Avenue East, Waterloo,
When: Always open (except for national holidays)
Time: Anytime is a good time for a walkabout
Cost: Free
For more information visit website
Pingback: Rim Park Kitchener | All Wheels Blog