Uptown Waterloo Holiday Open House
Written By: kdmarshall
|
November 24, 2010
|
Posted In: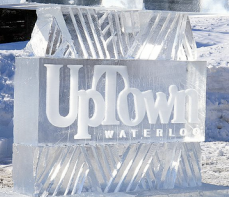 Free Horse Drawn Trolley rides through UpTown Waterloo.
The trolley ride will include limited stops to allow you to exit and visit your favourite shops or services. Trolley rides begin at 5:30pm and while FREE, will require a ticket to board. Tickets will be available as of 5:15pm day of event (at Centre Court inside The Shops at Waterloo Town Square.) The trolley boards at Willis Way between King and Caroline Streets.
Victorian Carollers will stroll UpTown Waterloo making a stop at 7:30 pm at our new Waterloo Public Square where you will be invited to join in a Holiday sing-a-long.
You never know what you will be offered when you join us for this magical Holiday Open House as each shop or service in UpTown Waterloo is unique. Specially priced items, tasty treats, gift with purchase will be some of what you will find.
Where: Uptown Waterloo
When: November 24 & 25, 2010
Time: 5:00-8:00pm
Cost: Free
For more information visit website