Overgaard Jewellers *contest*
Written By: kdmarshall
|
November 29, 2010
|
Posted In: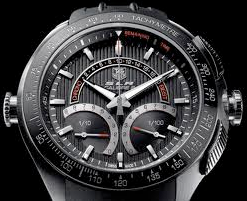 I've known Overgaard Jewellers for years. I don't know how long they've been part of this community, but I suspect it is more than twenty years, maybe even thirty years. (Many people forget that they started in downtown Kitchener way back when. They've been in the Fairview Park Mall that long!) I always think that any business that has been around for a long time must be doing the important things right. One of those things is taking care of its customers. As a customer, I've always enjoyed pleasant and respectful dealing with Grant Overgaard and the entire staff. They are knowledgeable. They take their time helping me choose the right things for my lovely wife. There is never any pressure. It is always a nice experience. Overgaard is my favorite jeweler.
I asked Grant if I could mention Overgaard's on 365 things to do in Kitchener Waterloo and he said, "Sure" and then, "Mention this. We have Tag Heuer watches on sale at 35%-40% off. Tag watches are never on sale and never for that amount. Also, we are giving away Pandora's Santa's sleigh tree ornament with any Pandora purchase of $100. Supplies are limited, for both promotions."
Grant then gave me this Santa's sleigh tree ornament for our first 365 things to do in Kitchener Waterloo contest.
Where: Fairview Park Mall
Phone: 519-894-0883
_____________________________
Contest: Be the first person to correctly answer the skill testing question. Post your answer under this post's comments on www.facebook.com/365kw. The first correct answer posted wins this ornament from Pandora.
Question: What are the top five most expensive cities to buy a home in Canada?
Answer: To find the answer to the question, please visit my facebook fan page www.facebook.com/KitchenerWaterlooRealEstate. Scroll down to the November 19 blog post – "Kitchener Waterloo one of the top 10 expensive cities to buy a home."
_____________________________
You could "like" my real estate fan page, while you're there. There are more contests coming up!