Box Art Show and Sale
Written By: kdmarshall
|
November 13, 2010
|
Posted In: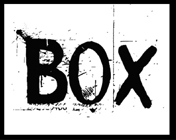 BOX Art Show & Sale takes its name from the old Boehmer Box Factory where BOX 09 was held and the original artists meet regularly to critique each other's artwork.
BOX Art Show & Sale occurs annually on the first weekend after Remembrance Day. BOX partners with a different charitable organization each year, and invites a member of the organization to join the curatorial team. In return for their help, this charity receives a percentage of all BOX art sales.
BOX Art Show & Sale is a unique regional art show and sale with four objectives:
Showcase the work of local artists
Explore historical roots of creativity and ingenuity in our community
Support the wonderful organizations that make Waterloo Region a better place to live
Contribute to visual arts education and awareness.
Where: Briethaupt Block. 51 Breithaupt Street, Kitchener
When: November 13 & 14
Time: 1:00-4:00pm
Cost: Free
For more information please visit website