Waterloo Siskins vs The Owen Sound Greys
Written By: kdmarshall
|
October 30, 2010
|
Posted In: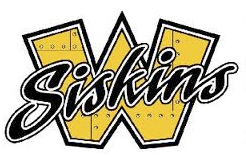 Catch the action on-ice!
The Waterloo Siskins are a Canadian junior ice hockey team based in Waterloo. They play in the fast-paced Mid-Western division of the Greater Ontario Junior Hockey League.
Founded in 1937, the Siskins are one of the longest running Junior teams in hockey history. Since 1977, the Siskins have won 7 league championships and 5 Sutherland Cups as Ontario Hockey Association Junior "B" Champions.
Where: Waterloo Memorial Recreation Complex, 101 Father David Bauer Drive, Waterloo
When: October 30, 2010
Time: 7:30pm
For more information visit website