Traintoberfest – Murder Mystery Train
Written By: kdmarshall
|
October 13, 2010
|
Posted In: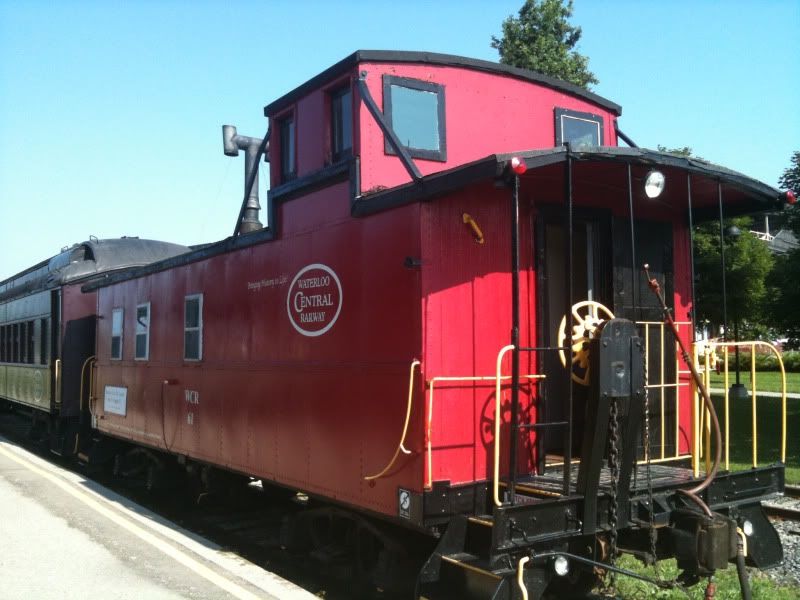 Passengers will board the train for the first act while the train rolls up to St. Jacobs. The train will stop inSt. Jacobs for an intermission and a dessert served in the Bar Car. The passengers will then board the train for a return trip to Waterloo. Act 2 will happen as the train rolls back to Waterloo. The Murder Mystery is an interactive show with the audience members. The mystery is set in Kitchener-Waterloo and is worthy of Agatha Christie herself. Audience members are encourged to dress in their finest Oktoberfest clothing! Feathered Hats are welcome!
While on your journey our guests will be welcome to visit the Bar Car and sample some of Oktoberfest's finest brews and food. (Cash Bar) Includes BBQ'd Oktoberfest Sausages!
When: October 14 and 15
Time: 6 and 9 pm
Where: Leaving from Waterloo Central Station (father Bauer Drive)
Cost: $45 in advance, $55 at the door
For details visit "A ride to die for"
Tickets: $55 per person with advanced pricing ($45 per person) until October 7th.