Top Canadian Women Writers at the Princess Twin Cinema Cafe
Written By: kdmarshall
|
October 26, 2010
|
Posted In: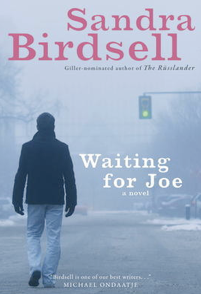 On a chilly early morning in late spring, Joe Beaudry and his wife, Laurie, wake up in circumstances that would challenge saints: they are on the lam in a stolen motorhome on the edge of a Walmart parking lot in Regina, Saskatchewan. They've gone bust, spectacularly: lost the house that was Joe's gift from his dad, lost the business Joe started when he got married, and stuck his ancient father in a nursing home in Winnipeg so they could flee their creditors.
After you've lost it all — job, house, savings, future —what have you got left? A piercing new novel of our times by one of Canada's finest fiction writers.
Sandra Birdsell – Waiting for Joe,
Anabel Lyon – The Golden Mean,
Alissa York – Fauna
This is a night of stellar Canadian fiction by some of the top women writer's in our country!
Where: 46 King Street, North
When: October 26, 2010
Time: 7:00-9:00pm
Cost: Free
For more information visit here