Souvenirs from home at the Registry Theatre
Written By: kdmarshall
|
October 15, 2010
|
Posted In: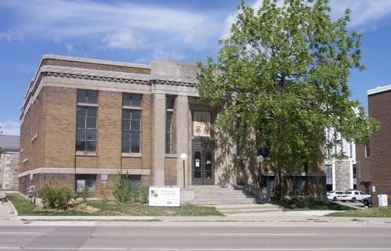 KW's Registry Theatre is a150-seat theatre. It is your place for an intimate experience with live music, dance and theatre. "Souvenirs from Home" is currently running. But first let's look at the history of the registry building.
The Waterloo County Registry Building was constructed in 1938-39 by Dunker Construction and served as the Waterloo County Registry Office from 1939 until the summer of 1977, when the office moved to the new Provincial Courthouse at Frederick and Lancaster Streets. The building was then used by the Waterloo Regional Police (Kitchener detachment) until 1992 and was then used briefly as a storage area for the Curling Hall of Fame. In 2000, it was revitalized as The Registry Theatre and opened in January 2001.
(I love old buildings and local history.)
Souvenirs from home
In 1964, in the small town of Whitewood, Saskatchewan, the lives of a young Chinese girl, her over-protective mother and a concerned neighbour intersect with surprising and tragic consequences. Inspired by true events, this is a haunting story of isolation and longing in a small immigrant community.
When: October 15 and 16
Time: 8pm
Where: The Registry Theatre
For more information and tickets visit website