Get out the vote Concert at McMullan's Canadian Pub and Pizzeria
Written By: kdmarshall
|
October 19, 2010
|
Posted In: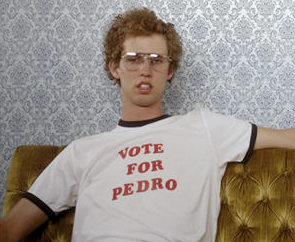 Celebrate the upcoming municipal election.  Let's all Get Out the Vote!
Come together to spread a message of civic participation, and to hear celebrated recording artist Heather Dale. A non-perishable food donation on behalf of the Food Bank of Waterloo Region would be appreciated.
This election is more important than any in recent history. Between the addition of four council seats, and half the current council not seeking re-election, our next council will be a minimum of 70% new representation. This election will shape our city.
With the question of city amalgamation on the ballot, it is more important than ever for people to Get Out the Vote. A referendum is direct voice on the issue, a voice not easily ignored.
Come to the Concert. Be Heard. Get Out the Vote!
Where: McMullans Canadian Pub & Pizzeria – 188 Highland Road West
When: October 20, 2010
Time: 8:00-10:00
Cost: Something for the Waterloo Region Food Bank