Beethoven & Your Brain
Written By: kdmarshall
|
October 29, 2010
|
Posted In: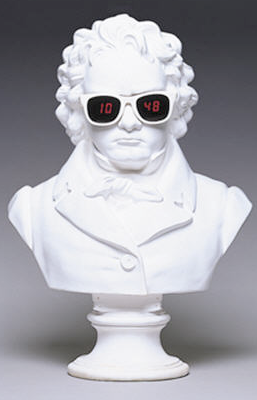 Daniel Levitin, author/speaker
Edwin Outwater, conductor
Daniel Levitin, author of the best-selling books This Is Your Brain on Music and The World In Six Songs, has performed with Sting, cracked jokes with Robin Williams, and been heard on the CBC, NPR, and at Google HQ. Together with conductor Edwin Outwater, they explore what happens to your brain when it comes into contact with Beethoven's Fifth Symphony. You will find out what is going on in the mind of the conductor, the musicians, and the audience (you!) in this interactive presentation. With live audience surveys using the latest technology, this will be a Beethoven experience that you will never forget!
Where: Conrad Centre for the Performing Arts, 36 King St W, Kitchener
When: October 29th,2010
Time: 7:30-9:30pm
Tickets $32/$22 students
For more info visit kw symphony